Crafty Watcher v1.4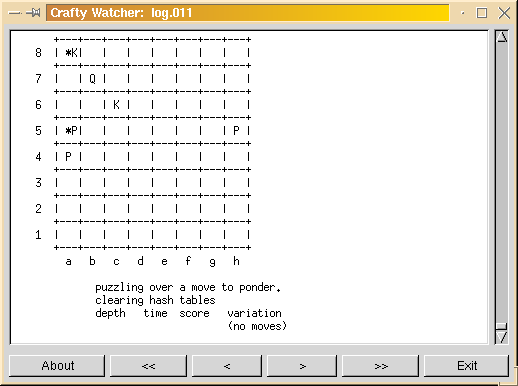 Warning:
CraftyWatcher
was written in 1999 using the then current version of gtkmm. They have since changed things dramatically to the point that you will probably not be willing to get
CraftyWatcher
to compile with the lastest gtkmm libraries. If you want to build from source, you will probably find it much easier to build the gtkmm library that
CraftyWatcher
expects. You will need to the following:
glib-1.2.3
gtk+-1.2.3
gtkmm-1.0.2

The reason I no longer keep
CraftyWatcher
up to date is that is has been replaced with
log_follow
.
Distribution: